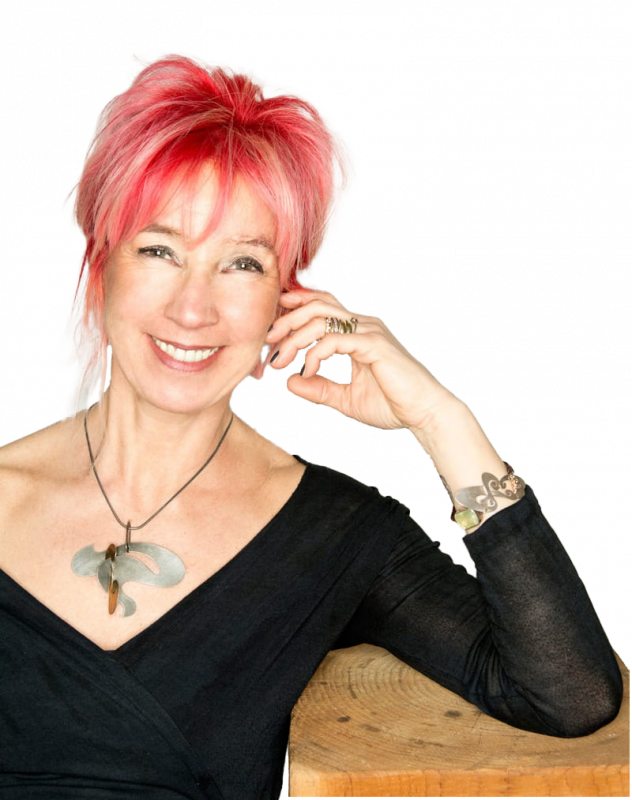 my bio
Born in Hamburg, Michaela Eger moved to Milan in the early 90's to devote herself to fashion design. After being creative director of Kassim Mikky collection together with the tanzanian designer Kassim Mauji, she went through all areas of creativity by drawing, among other, carpets and footwear lines. Her activity then directed to visual merchandising, window dressing and set design.
For Swatch, over several years, she designed the visual systems for their retail stores. She also worked as a set designer for MTV coordinating settings for 'SUSHI' transmission with Andrea Pezzi.
Over the years Mikky lives through transience and fluidity of situations without ever loosing sight of her gift: the ability to work with others combined with a remarkable dexterity.
In 2002, her creative vitality was expressed in a capsule collection of handmade carpets, whereas the following year she designed a collection of sandals during a trip between the Aegean islands. Meanwhile she moved her studio in via Tortona 26, in the heart of the design district in Milan.
Now the creative path of Mikky Eger has stabilized around a passion which she had put aside for several years: the artistic jewel. The opportunity to put it into practice showed up in 2008, when she met the Solari brothers, who got her to know the Ambrosiana Goldsmith School. where the two are principals. The School is an important centre for learning the art of jewellery-making.
Today Mikky is a goldsmith and teaches at the Ambrosiana Goldsmith School. She designs and creates her own brand of jewellery 'Mikky Eger Jewellery Art Milano'.
Her work has from the beginning focused on modelling and combining precious metals, like silver and gold, with precious stones. All of her jewels are handmade and unique.